Alex Polizzi for more 'The Hotel Inspector' on Channel 5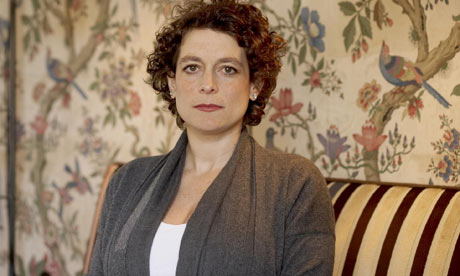 Alex Polizzi will once again strike fear into the hearts of failing hoteliers around the country as it's been announced The Hotel Inspector will return to Channel 5 for a brand new 10 part series.
Hotel Inspector Alex was last seen on BBC2 in new her TV venture Alex Polizzi – The Fixer which saw her help a range of struggling family businesses – including a fancy dress shop – turn their fortunes around. It was thought that the move had marked the end of her time as the Hotel Inspector on Channel 5 but she has decided to once again return to her roots.
Amongst the challenges she faces in the new series will be a naturist hotel in Birmingham, a haunted inn and a hotel so bad it's been dubbed "the Fawlty Towers of Essex". She'll also be re-visiting some of her former projects from previous series in the series, with return visits to the unique canal boat hotel 'The African Queen' and The Walpole Bay Hotel in Margate to see whether, after being left to their own devices the hotels have flourished or simply just gone back to square one.
Alex said " I am delighted to be returning as the Hotel Inspector for this new series. As ever, I promise to expose the real problems within the hotel industry and possibly a little more besides. Maybe viewers will get the chance to see my cheeky side too!"
You can see Alex work her magic and turn failing hotels around once again when the new series of The Hotel Inspector returns to Channel 5 in the summer.