Hollyoak Spoiler: Jono to join the army? (is he running away from something???)
Hollyoaks favourite, Jono, is set to make a shocking decision in an upcoming storyline next week when he announces he is going to join the army.
Fans of the award-winning Channel 4 soap, will know how Jono (Dylan Llewellyn) has been a lost souls since returning from his recent trip to Amsterdam during which his best friend, Bart (Johnny Clark) slept with his girlfriend.

Now they are back and it is obvious that Jono is having a hard time forgetting, despite seemingly forgiving, the betrayal, so when the army holds a free assault course day at the college, it leads to a competition between him and his friends.
Jono, Bart McQueen and Neil Cooper (Tosin Cole) are all keen to impress on the course, but soon resort to dirty tactics to get one up on the others.
Jono becomes frustrated when Bart's continual wise cracks and mocking's get too much , however it is pretty clear that Bart has no intention of stopping and just continues to humiliate him more.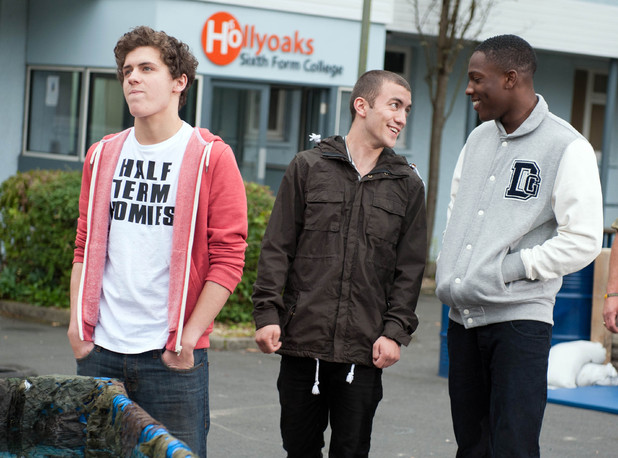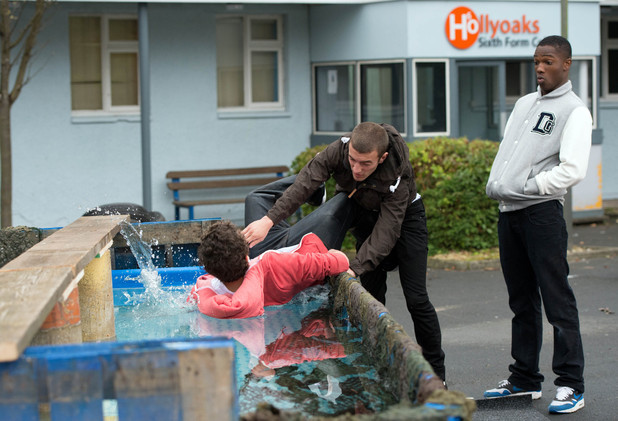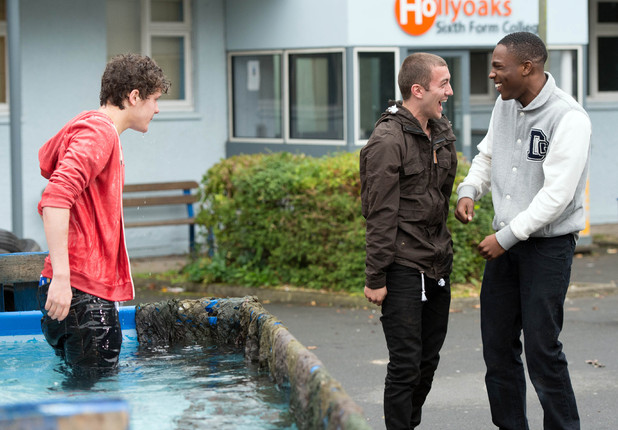 Angry by Bart's behaviour, and still hurting from Amsterdam, Jono starts to consider joining the army for real, especially when he witnesses Bart scoring drugs from a dealer later that day, making him realise that his friends will only continue to pull him down as well as put him down!
Of course, with all his het up anger over Bart and his betrayal, Jono is the prime candidate in the current who did Sinead sleep with plotline, so maybe that has something to do with his decision!
Watch the drama unfold in Hollyoaks on Friday, October 26 at 6.30pm on Channel 4/Channel 4 HD.